Newcastle United fans have been reacting to comments made by Steve Bruce regarding the club and their plans for the transfer window.
Newcastle United have so far been very quiet this summer when it comes to their incomings – with the club yet to bring in a single player – but according to Bruce, there's a reason for that.
As quoted by Lee Ryder in The Chronicle, the Newcastle boss claimed that the club are waiting for other clubs to do their business in the transfer window before they can start to make their own plans:
"We haven't got a lot of money. And as managers we always want players and money to improve the team. That's our job – I don't think I am alone though in thinking it's going to be quiet, so we have to be patient. We have to wait for the big huge clubs and see what they do. I hope people take that the right way."
By 'the right way', he presumably wanted fans to be sympathetic towards his and the club's cause. That certainly wasn't the case, however, as fans were left furious at his comments, with many of them seeing them as an example of just how badly-run the club is:
"Why have other clubs not had to wait, including newly promoted ones. Absolutely pathetic."
"Why? Villa haven't had to wait. Or Crystal Palace. What is this absolute garbage?"
"Excuses Excuses. Bore off"
"Depressing. What a shambles of a club we've become, devoid of hope."
Do you think Newcastle will get relegated if they don't sign any players this summer?
Yes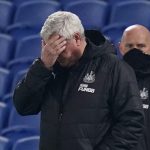 No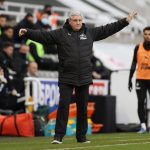 Hopefully, when the club does get around to making transfers, there will be some good deals made to try and get the fans back on his side, because comments like these certainly aren't going to help the current discord between him and the fanbase.
In other news: 'I have to criticise' – Pundit slams Bruce over 'disgraceful' treatment