Many Newcastle United fans have been talking about the latest tweet from Luke Edwards that emerged on social media.
Journalist Edwards tweeted about Newcastle's policy in the market, claiming that while the situation is 'frustrating', the club doesn't have too much money to operate with. He believes that it will be a good window if the club gets Bruce's preferred signings this summer, but business will likely be done late in the window.
Do you expect NUFC to make important signings?
Yes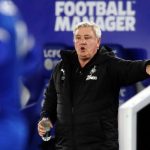 No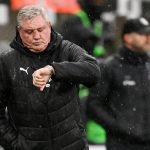 He also stated that it remains a big if that Bruce's top targets will be brought in by the club this summer. His tweet drew the attention of many Newcastle fans, who began talking about his comments.
What did NUFC fans make of Edwards' tweet?
"How come Brentford/Norwich have been able to spend over 20m without these issues when they are newly promoted? Fulham who have gone down have spent near 20 mil too."
Credit: @Doyler88kek
"Why do they have no money? Four years of TV money, income from Perez, saving on massive wages, including downgrading the manager. Why is the budget less now than in 1996? It's embarrassing."
Credit: @RBanerjee23
"Not frustrating for me, I expect nothing from the club so I'm not disappointed."
Credit: @KKL100812
These Newcastle fans clearly aren't best pleased with the club's approach in the market and they're making their views clear about it.
While the Magpies managed to avoid relegation quite comfortably in the previous season, clubs like Crystal Palace, Brentford, Norwich City and Watford have already made significant moves in the market. Brighton & Hove Albion have also signed players already.
Therefore, the club is risking being left behind, and if they don't make moves soon, they might be one of the candidates to get relegated, so it is easy to understand the fans' frustration.
In other news: 'This needs to stop' – Many Newcastle fans fume over tweet from Staveley's husband