Many Newcastle fans have been raging at a news update involving Mike Ashley that emerged on social media.
It has been reported that Newcastle's anti-competition claim has been delayed until the end of September. As a result, Mike Ashley will be overseeing the rest of the summer transfer window and documents have confirmed that a hearing will take place against the Premier League on 27 September.
Do you still have hopes for the takeover?
Yes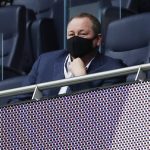 No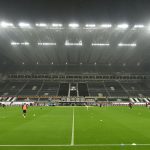 The dispute concerns allegations that the Premier League were in infringement of multiple sections of the Competition Act 1998 with regards to the club's failed takeover.
The news about the delay was posted on Twitter by Lee Ryder. Many Newcastle fans have been talking about this news.
What did NUFC fans make of Ryder's tweet?
"That's the end of any hope of the PIF takeover then isn't it, Lee?"
Credit: @NUFC360
"This is disgusting by @premierleague an organisation who stated they were protecting #nufc fans. Can someone in media ask them directly to qualify what they mean! Also ask @alanshearer @GNev2 why they made more noise about ESL and MUFC debt than this. I'd love MUFC's owners!!!!"
"Whole thing is a joke. It's been a year since discussions stopped between the consortium and the @premierleague and all they have done is delay and delay all while the club is left to tread water with an owner who doesn't care and an incompetent manager."
Credit: @iamgeordie
"Absolutely appalling from PL What happened to a timely manner? How long is the government going to let them kick this down the road, as well as operate as a #Cartel & shadow organisation? #NUFCTakeover."
Credit: @football_arnold
These Newcastle fans are pretty angry at this news and they seem frustrated by this development.
This comes not long after it was confirmed that the arbitration hearing between the Magpies and the Premier League about the club's takeover has been adjourned until early 2022.
Considering the number of delays in this whole process and the fact that it is dragging the potential takeover forward, it is easily understandable why fans are angry.
In other news: 'What a signing if this is true', 'This needs to happen' – Many NUFC fans buzz as rumour emerges