Speaking during a Q&A on the Everything is Black and White podcast, Mark Douglas offered the latest update on PIF amid Newcastle's potential takeover.
Mike Ashley and the consortium attempting to buy Newcastle were dealt another blow as the arbitration case was pushed back by at least another six months and will now not be heard until early 2022.
Will Newcastle have new owners next season?
Yes!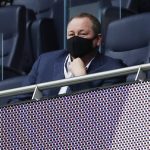 No!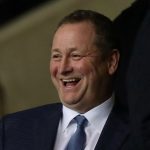 Hopes of a Saudi-led takeover seem a distant memory, as does the bid that was accepted by Mike Ashley from PCP Capital Partners over 12 months ago now, which almost signalled the end of the Sports Direct tycoon's tenure on Tyneside.
Douglas spoke about PIF and what they had lined up for Newcastle on the latest Everything is Black and White podcast episode.
"PIF were talking about £50 million a summer for transfers – that isn't massive money, that is not £250 million [per window], it's a lot of money that can buy you a Joe Willock and another really good first-team player.
"The word from the PIF was £50 million per transfer window. Somebody else can come in and possibly do that, so it's there for somebody who wants it."
TIF thoughts on the Newcastle takeover…
If PIF were planning on giving £50 million per transfer window, that surely dashes hopes and dreams of Newcastle becoming one of Europe's elites if their potential takeover was to be passed through, if you look at the amount of money Manchester City, Manchester United and Chelsea have spent in recent years.
With the eagerly awaited arbitration case being pushed back because of disclosure of evidence issues, it does drag the process on for even longer and feels like an end goal is nowhere near in sight for Newcastle or the Premier League, with the latter playing the waiting game, according to journalist Shaun Custis.