As expected, all eyes and ears of Newcastle United fans are on the potential takeover being led by Amanda Staveley but there are others waiting patiently if it falls through. One in particular could make massive headlines if they came forward, according to Liam Kennedy of the Shields Gazette.
The consortium, which was largely backed by PIF, are the only group to have stumped up the necessary funds to buy Newcastle United off Mike Ashley, so it's understandable that he's only interested in dealing with PIF.
Will Newcastle have new owners next season?
Yes!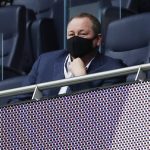 No!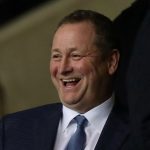 Other interested people such as Peter Kenyon, Henry Mauriss and the BZG group have all tried to buy the club but have come nowhere near matching Ashley's demands and how he wants a deal to be structured – essentially pay upfront and not buy now, pay later.
There is no surprise that Ashley wants the takeover to be passed through as he would eventually get out of Newcastle United and be £340 million better off, however it may not be the worst news if it didn't happen as there is one other interested party that would make headlines if they came forward to buy the club, according to Kennedy who spoke to This is Futbol:
"I think there's always going to be interested parties in Newcastle United and I can't really name names, but there is one in particular that could prove considerable and might make quite a few headlines down the line."
Considering how long Newcastle fans have had to put up with takeover talk, they would gladly take most people coming in and buying the club off of Ashley, just to put an end to all the speculation and constant noise.