Arsenal midfielder Joe Willock could be worth up to £45m next summer, claims former Newcastle United defender Steve Howey.
Willock spent the second half of last season on loan at Newcastle, where he thoroughly impressed.
The 21-year-old scored eight goals in 14 appearances for the Magpies, with seven of those incredibly coming in seven consecutive games.
Would you pay £30m for Willock?
Of course!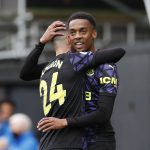 No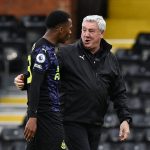 Another campaign like that and someone could have a player worth close to £50m on their hands, according to Howey.
"How many times have we seen big clubs loan out some of their young kids and then they've done alright but obviously gone back to their parent club and kind of been massive?" the ex-Newcastle player said in an exclusive interview with TIF.
"Harry Kane being one of them – got loaned out a good few times. There's loads of players that's happened to.
"In a year's time, if you do pick up Joe Willock for £25m, he could be worth £35m, £45m if he has a season which he kind of had in the time that he was at Newcastle."
Understandably, Steve Bruce is keen to bring Willock back to St. James' Park. The Sun reported last month that the English youngster is likely to be a target for the Tyneside club, though he could cost £30m.
As Howey said, however, another season like the one he just had and he could be worth well more than that. So at the £25-30m mark, perhaps it could be very smart business bringing in the goalscoring midfielder this transfer window.