Manchester City appear set on signing a replacement for Sergio Aguero this summer with many led to believe they want Harry Kane at the Etihad but are willing to look at alternatives, however someone they won't consider an option is Romelu Lukaku, that's according to former star Paul Stewart.
It was reported in The Athletic that once the Euros are finished, Man City will try and use all the money in their coffers to tempt Daniel Levy and Tottenham Hotspur to sell them Kane, potentially in exchange for a player or two as well.
Who is the better striker?
Kane!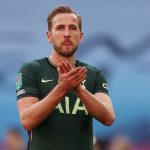 Lukaku!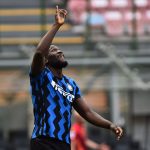 Lukaku, another player linked in the last few months, would prove to be an excellent signing as people have been able to see what he's developed into during his time at Inter Milan as he has starred for Belgium at the Euros, proving dangerous whenever he gets near the penalty area.
Despite finishing as the second top scorer in Serie A and helping torpedo Inter Milan to the league title last season, some people are still not convinced that he would be good enough for Man City and Stewart is one of those people, as he told This is Futbol exclusively:
"So, they're talking about him being £100 million because of the goals that he has scored in Italy, and City could afford him. I know he's doing well at the Euros but I see City going elsewhere and I don't see Lukaku being an option."
The Belgian international has scored goals wherever he's been at, whether that be West Brom, Everton, Manchester United and now Inter Milan so Pep Guardiola will know that he will bring goals but for his price tag, he would have to weigh up who would be the better signing in terms of value for money between him and Kane.
Kane enjoyed a memorable campaign last season as he finished as the top scorer and assister with 23 and 14 respectively, and the fact he has not finished a Premier League campaign without scoring at least 17 goals, when he has started more than seven games, shows just why City want him so desperately.