Speaking exclusively to This Is Futbol, former Manchester City defender Michael Ball believes his old side would be set for the next 10 years if they manage to sign Chelsea's Reece James.
The Premier League champions are said to be interested in the Champions League winner, with The Athletic recently reporting that he has been added to their transfer shortlist.
Given James' four-year contract and importance to this Chelsea side – the right-back helping his team to that triumph in Porto – it is a surprise to hear that City think there could be an opportunity to sign him.
Should Manchester City sell Sterling?
Would be crazy to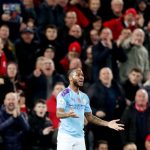 Time to go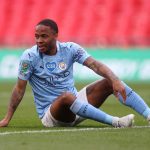 Should they be able to, however, Ball feels that is them set for years in that right-back position.
"Reece James could be the right-back for City for the next 10 years easily if he carries on the way he is right now, developing like [Kyle] Walker did," the retired full-back said.
"Improving as a player, working alongside Pep Guardiola will do that. If that is an option for Reece James, he's got a huge headache, decision to make, because it's two good clubs."
Based on that Champions League final performance alone, where he was able to completely nullify Raheem Sterling, of course James would be an excellent acquisition.
But considering the fact that Chelsea are an elite club themselves, one with incredible wealth, it is hard to imagine anyone on their side – James, Thomas Tuchel, Roman Abramovich – trying to push such a transfer through.