Liverpool insider James Pearce has provided an update on the future of defender Nat Phillips following his emergence in the team last season.
With Jürgen Klopp's men going through a rather serious injury crisis last year, he had to go to drastic lengths to try and put together a decent starting defensive line. One of the players who benefitted from that was 24-year-old Phillips, who ended up making 20 appearances across both the Premier League and Champions League, earning some rather high praise along the way.
With those injury worries going away as Liverpool head into the new season, Phillips' place in the team is going to have to be re-evaluated. And speaking on the 1892 Reds Podcast, Pearce offered fans an update on what he felt could happen with Phillips over the course of the summer, noting that his future was very much undecided at this point:
"I think it's very much a case of wait and see what kind of offers come in; there's certainly no desire to kind of shove Nat Phillips out the door because Klopp absolutely loves him.
"The players love him as well, because he surpassed everyone's expectations last season. I think Nat Phillips knows that, having had a taste of it, he's probably going to be going back to being fourth or fifth-choice. And does he want that at this stage of his career?
"If he does, then I think Klopp will be absolutely delighted to keep hold of him. If he doesn't, Klopp will understand and if the right offer comes in, he'll let him go."
TIF Thoughts on James Pearce's comments about Nat Phillips' future at Liverpool…
What should Liverpool do with Nat Phillips this summer?
Keep him in the squad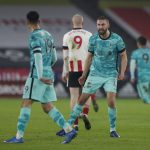 Loan him out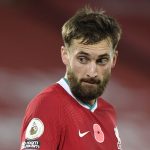 Sell him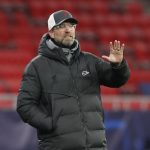 So it does sound as if Phillips is the one in charge of his future at this point, and as Pearce points out, it comes at a rather important part of his career.
If he was an 18-year-old prospect coming through, then he might be willing to bide his time and maybe head out on loan, but at 24, it's a different matter.
And with so many centre-backs at the club already – some of them quite young – and the arrival of Ibrahima Konate adding fresh competition, it is going to be a tough fight for a position in the coming years, and the chance to play regularly isn't going to come around again barring another injury crisis.
So it might be best for both sides if he does move on this summer – for Phillips so that he can play regularly, and Liverpool so that they can cash in on someone who is way down the pecking order at the club.
In other news: Fabrizio Romano reveals Liverpool 'really, really close' to big contract deal