Leeds United fans have been reacting to news coming out of the club regarding their upcoming pre-season games.
With just under three weeks to go until the start of the Premier League campaign, there are just a few more games left for Marcelo Bielsa's men to get their match sharpness to the required levels, with the team scheduled to play Guiseley AFC, Blackburn Rovers, Fleetwood Town, Real Betis and Ajax before their first competitive game against Manchester United.
The club announced yesterday that fans will be able to watch the latter four games through streaming service LIVENow, with supporters either able to purchase all of the games at a cost of £12.99, or pick and choose the games that they want with prices varying depending on the opponent.
When the news reached them on social media though, there were a number of rather angry fans who objected to having to pay to watch these games through a third party, especially if they had already signed up to LUTV:
"Why charge £40 for LUTV then sell the rights on another service?"
"Football is for the fans…but only if you're paying to watch pre-season training friendlies…
jeez Radz! You really wanting that cash aren't you!"
"Charging for pre-season, embarrassing and not even showing the first game"
"Complete joke. These should all be on LUTV at a minimum even if paid or behind membership."
"Not paying for a friendly game, end of."
"Let's be honest, these should all be free. Why should I pay for games that mean nothing?"
Can Leeds reach the Champions League in 5 seasons?
Yes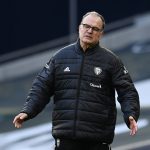 No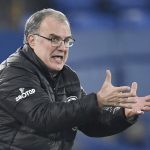 It does come across as a little cheeky, especially given that these are only friendly games. And it doesn't come across as the most sympathetic move given how separated the fans were for large parts of last season.
In other news: 'Definitely take note on' – Journalist drops crushing Matheus Cunha transfer claim at Leeds