Speaking exclusively to This Is Futbol, former Everton defender Michael Ball has expressed his doubts over Rafael Benitez staying at the Toffees for a long period.
Benitez was appointed as Everton manager on a three-year deal at the end of last month and Ball is not expecting his stay to go beyond that.
That verdict may come as music to the ears to some supporters, supporters who did not want Benitez at Goodison Park in the first place.
Are you willing to give Rafa a chance?
Yes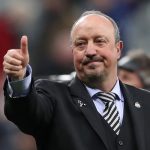 No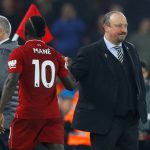 They have not been quick to forget his Liverpool connection, and Ball believes fans could easily turn on him if things start to go wrong, which would make any sort of dynasty at the club impossible if it is not already.
"He wasn't my first choice," Ball said. "Can I see Rafa being a manager of Everton in the next four or five years? I'm not so sure.
"I think it's all going to be down to who he can bring in to strengthen the squad, strengthen the team, and will he be given time. That's a huge question mark.
"The fans could easily turn toxic very quickly if we don't start the season well."
Benitez is a manager who moves around quite a bit. Between 2015 and now, the Spaniard has had spells at Napoli, Real Madrid, Newcastle United and Chinese Super League side Dalian Professional.
That and his unpopularity among some Everton fans does make it hard to imagine Benitez enjoying a four or five-year reign at Goodison Park.