Everton will be looking to bring in a fresh young right-back this summer and Max Aarons was discussed as a target by The Toffee Blues' Connor Williams on the latest EFC 24/7 News Report.
The Toffees have been linked with a move for Aarons this summer with reports suggesting that there is an agreement between the player and Norwich that he can leave this summer.
Are Everton top six contenders?
Yes!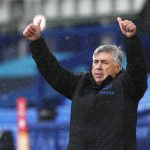 No!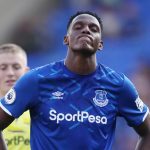 Aarons will not be arriving at Goodison Park on the cheap this summer, with reports suggesting the Canaries could demand £30 million for the full back who averaged a 6.93 WhoScored rating last campaign.
With regular right back and club captain, Seamus Coleman now 32-years old and only started more than 20 Premier League games for Everton twice in the last four seasons, a move for Aarons could be on the cards.
Williams offered his thoughts on the topic of Everton trying to bring in Aarons as well as speaking about how good the full-back really is.
"I think Max Aarons is a fantastic young player. He's obviously got age on his side, he's got a lot of potential, is fantastic going forward and I think he's probably going to be England's right back in the next six years.
"He's a really great talent but I understand that he's going to be expensive and he's English, so you can add on the English tax as well."
TIF's thoughts on Aarons potentially joining Everton…
With Seamus Coleman not getting any younger, to replace him with an in-demand talent such as Aarons seems not only wise, but exciting.
Aarons would essentially become another attacker for the Toffees and with him and Lucas Digne as the other full-back, it would make for some scary attacks.
Still just 21-years old, Aarons would be Everton's right-back for potentially the next 10 years if he is able to perform at the standard he showed last season in the Championship, which saw him earn a place in the team of the season.