Transfer insider Dean Jones has been discussing Everton's transfer plans following the first few moves that they have made in this summer's window.
The Toffee's transfer business has been rather understated so far, with the club having brought in just three players in the form of Asmir Begovic, Andros Townsend and Demarai Gray, while not having to pay a substantial fee for any of them.
Everton have been known to spend heavily in the past, and indeed rank quite high in the division when it comes to net spend over the past few seasons, but that pattern doesn't seem to be continuing so far in the current window.
And speaking on Touchline Talk prior to the signing of Gray, Jones expressed his concern when it comes to their current strategy, although did hint that he did think things would change soon:
"I might be slightly worried if I was an Everton fan about the way that they're moving their squad forwards as it is. Because while those guys coming in – look, I don't want to be too disrespectful, like they are very good footballers…
"I just think that the transition is not looking too convincing. I mean, look, Rafa Benitez will have a few tricks up his sleeve here, he's got his own contacts when it comes to the transfer world, so this won't be the end of their business. And the owners are so ambitious, that I still think there will probably be a surprise up their sleeve as well, and they will sign a big name.
"But, you're an Everton fan, you're looking forward to getting back in the stadium, and then you see signings like this and you're like 'What year is it? Like, hang on, what's going on?'
"So yeah, it's slightly underwhelming, but hopefully they've got some other stuff up their sleeve."
TIF Thoughts on Dean Jones' comments about Everton's transfer business…
Will Benitez succeed at Everton?
Yes!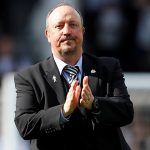 No!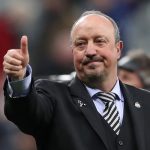 Hopefully, Jones is right and Everton do end up bringing in some big-name signings, because given the animosity that is already there between Benitez and the Toffees fans, he is going to need a very good start to get them on his side, and the signings so far don't come across as all that inspiring.
And if things don't look good in the early stages of Benitez's tenure both on the pitch and in the transfer window, there is definitely the potential for things to turn toxic incredibly quickly, and that could have a snowball effect that could lead to serious problems at Goodison Park.
In other news: 'One of the highest-paid players' – Mcpartland claims Everton will want to 'get rid' of 28 y/o