TalkSport pundit and former Crystal Palace owner Simon Jordan has given his views on the future of Wilfried Zaha.
There's no doubt that Zaha has been a crucial player for Crystal Palace through the years, scoring 68 goals and providing 72 assists, with the club occasionally branded as a 'one-man team' because of the impact that he has on them when he isn't there.
And those abilities have grabbed the attention of a number of sides, with reports a few months ago claiming that both Everton and Tottenham Hotspur were interested in his services, and Zaha himself reportedly saying that he wants to leave the club.
Speaking on the matter on TalkSport, Jordan felt that the situation might not necessarily get resolved this summer because of the way the finances in football have changed over the past year:
"Palace put Zaha on a new contract A) to give him more money in the short term, B) to protect their position – and no one legislated for a crash in the world the way that has happened, so it's changed the landscape for Wilfried Zaha.
"Palace will sell Wilfried Zaha tomorrow if someone pays £60m for him. Unfortunately, no one's gonna pay £60m for him, they're probably going to pay £25m and that won't suit Palace. It will suit Wilfried, but it won't suit Palace."
TIF Thoughts on Simon Jordan's comments about Wilfried Zaha…
Can Palace keep Zaha for another season?
Yes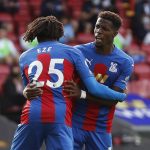 No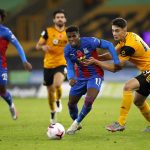 It certainly is an interesting dynamic that Jordan is describing when it comes to Zaha and his future.
Whether it be Zaha having to stay, or Palace having to sell for less than they wanted to, or a club being forced to pay through the nose for his services – whatever happens this summer with Zaha, it sounds as if someone is going to be left disappointed. All that Palace and Zaha can hope for now is that there is going to have to be some happy medium that comes along,
Because at the end of the day, you don't want a disgruntled player at the club, and if Palace have to take £10m less than what they were initially hoping, and using that money to build a whole new squad following the mammoth task that Patrick Vieira has inherited, it's probably better than not having any of the money coming in and keeping a player that doesn't want to be there.
In other news: 'Makes you raise your eyebrows' – Dan Cook 'extremely excited' as CPFC rumour emerges