TalkSport pundit Simon Jordan has discussed Jack Grealish's future at Aston Villa amid reports that he could be on the move this summer.
Recent reports have suggested that Manchester City have him high on their priority list and that they are willing to spend as much as £100m in order to secure his services. In response to this, Villa have reportedly opened negotiations with the England international over a new contract.
However, speaking on the matter on TalkSport, Jordan felt that Villa having to negotiate a new deal for him was rather superfluous because of the level of control that the club already have over him:
"They control the situation, but it doesn't stop Jack Grealish from leaving, because if Man City want Jack Grealish or whoever wants him, they put down £100m, then he'll probably be going to Manchester City. But the fact that they are prepared to do that is reflective of where the market really is.
"So I don't think it's a case of Jack Grealish really needs to do anything, and I don't think Aston Villa really need to do anything. They've got four years left on his contract. You might think about it next year, but to do it now, to me, I think is playing out for the gallery. The only thing you're going to get from giving him a slightly longer contract is giving him more money now."
TIF Thoughts on Simon Jordan's comments on Jack Grealish and Aston Villa…
Are you confident Jack Grealish will stay at Villa this summer?
Yes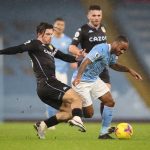 No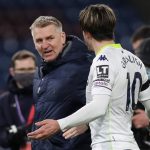 Check out the latest FIFA 22 news, release dates, pre-order, teasers and leaks.
To a large extent, Jordan is right here given the length of Grealish's current deal, which doesn't run out until 2025, so it's not as if Villa have to panic to get him a new deal as if he was entering the last 12 months of it.
So when it comes to offering him a new deal, he might be onto something when he suggests that Villa might simply be doing this 'for the gallery', perhaps as a show of intent that they aren't willing to just let Grealish go without a fight, or perhaps just to try and bump up the asking price from Manchester City as they try to demonstrate his importance to them.
That is something you can't really blame them for, but whether or not it ends up working and whether he is still a Villa player by the time the window closes will be a different matter.
In other news: Aston Villa tipped for Europa League pending one condition