All of the noise coming out of Arsenal suggests Emile Smith Rowe is not for sale at any price, says Aston Villa journalist Luke Hatfield.
As per The Athletic, Arsenal have rejected two bids from Villa for Smith Rowe, with the last one thought to be around £30m.
The youngster impressed in a very disappointing season for the Gunners, coming up with a couple of goals and four assists after breaking into Mikel Arteta's squad just before the new year.
Will Abraham return to Villa Park?
He will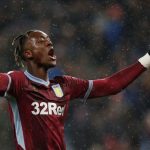 He won't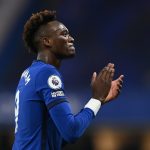 It makes Villa's interest in Smith Rowe understandable. He is clearly a player with a lot of potential – and, at 20, you would expect him to only get better.
From how Hatfield sees things, though, the midfielder looks to be off limits.
"Villa are clearly interested in him and it sounds like they've kind of highlighted this man as someone they want to bring in," the Express & Star journalist told TIF.
"But the issue here is that he's still got two years on his deal and I know Arsenal are trying to negotiate a new contract for him. 
"All the noises out of Arsenal's camp seem to say that he's not for sale at any price."
There's still a long way to go until the transfer window closes, so anything could happen. But given Arsenal have already turned down a £30m bid, which is a lot of money for a 20-year-old, it does seem like they have no intention of selling Smith Rowe this summer.