Aston Villa will show English football they mean business if they can get Jack Grealish to sign a new contract without a release clause, says Express & Star journalist Luke Hatfield.
Grealish has been heavily linked with a transfer to Manchester City. However, according to The Telegraph, Villa are hopeful of their captain putting pen to paper on a new deal in a move that would rule out an exit this summer.
The same outlet also claims that any new deal would not include a release clause, which would put Villa in a favourable position in future transfer windows.
Will Grealish sign a new contract?
Yes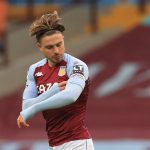 No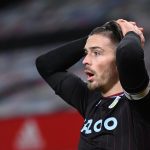 For Hatfield, if they can get this over the line, it would send a strong message to the rest of the Premier League.
"It would be massive for them and obviously Jack Grealish's future," the Aston Villa journalist told TIF.
"I think the message they're trying to send, not only to other clubs but probably Grealish himself, is that the club really mean business, they want to keep their key players around."
Getting Grealish out of Villa this summer already looked like a mission, with a £100m price tag currently floating about.
A new contract, and one without a release clause, and City can probably kiss their chances of signing him next year goodbye as well.