TalkSport pundit Simon Jordan thinks that Ben White's reported move to Arsenal could be nothing more than a stepping stone for the England international.
Reports over the weekend suggested that the 23-year-old was moving ever closer to becoming a member of Mikel Arteta's side after the clubs agreed a structure over a reported £50m transfer fee that will not include any add-ons.
The Gunners are set to go through a pretty major rebuild this summer as they look to bounce back from a disappointing season last term, and White could act as one of the lynchpins for that with his impressive defensive abilities.
But speaking on TalkSport, Jordan thinks that White might not be around for the whole show, hinting that if things aren't sorted out at the club soon and he continues to play as well as he has done, then he could be on the move sooner rather than later:
"Arsenal fans are going to become enraged by this, it probably is a decent stepping-stone move for the boy himself. Because if he goes to Arsenal and does very well – and it's not a given he's going to do very well, because the whole framework of Arsenal isn't necessarily right.
"So he's going to go into a framework that he's, in part, going to have to be a leader of, because there aren't enough leaders in that dressing room as a matter of course at Arsenal.
"So it's an interesting one because if we say it's a stepping stone, who's going to lure this boy out of Arsenal, and who are Arsenal going to be prepared to sell him to, if in two years' time, he trips the light fantastic and someone else wants to buy him?"
TIF Thoughts on Simon Jordan's comments about Ben White and Arsenal…
Do you think Ben White could potentially be a future Arsenal captain if he is signed?
Yes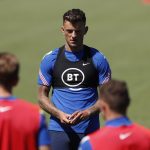 No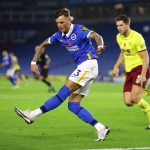 Jordan is right in a sense, in that this rebuild needs to show instant signs of success, or the Gunners will effectively be back to the stage they were in during the Arsene Wenger years when they were forced to sell their best players.
And having forked out such a big amount on White, and the already confirmed departures of two of the club's central defenders, he is arguably going to be the most important player in this whole process, so they need to make sure that they are progressing in order to keep him at the club.
So this is a pretty big gamble for Arteta and the club to be making, one that hopefully pays off big time, or he could find himself in serious trouble.
In other news: 'He is not going to Arsenal' – Fabrizio Romano reveals rumours 'are not true'