Journalist Charles Watts has recently criticised Arsenal for their handling of Matteo Guendouzi this summer.
Guendouzi has sealed a move to Ligue 1 side Marseille and while he has joined the club initially on a loan deal, the French side could snap him up next summer for £10m.
Watts talked about Guendouzi when he appeared in the latest video on his YouTube channel. He criticised Arsenal for underselling Guendouzi and he believes that the Gunners should be earning a lot more from his sale because of his experience in Premier League and the Bundesliga, where he spent last year on loan.
Should Arsenal demand more for Guendouzi's sale?
Yes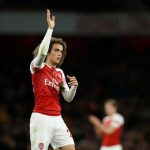 No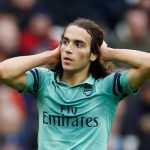 Speaking prior to the deal's confirmation, the journalist said: "Initially, it's going to be a season-long loan for Guendouzi, but it comes with an obligation for Marseille to buy next summer.
"All in all, Arsenal are going to be getting about £10 million for Matteo Guendouzi. Is that enough? A lot of people have had their say in the last couple of days about that. Personally for me, I think probably not.
"Especially when you look at Arsenal are going to be spending £17-£18m probably on Albert Lokonga, who comes over from Anderlecht. He's only been playing in the Belgium league.
"Yes, he's a very big, young talent, but still, £18 million for him and yet, Arsenal are only going to be getting £10 million for Guendouzi, who's played and done it in the Premier League, he's done it over in the Bundesliga last season, did pretty well, when he was there, France Under-21s captain – it feels again like Arsenal are very much underselling one of their players, here. It's something that's been done in the past, it feels like it's happening again with this one."
TIF Thoughts on Guendouzi…
Guendouzi played 57 games in the Premier League and made 24 appearances in the Bundesliga. Not just that, he also has Ligue 1 experience with Lorient.
Lokonga, on the other hand, has only played in Belgium and has no other experience elsewhere in Europe, so for Guendouzi to be cheaper than what Arsenal are paying for Lokonga may not be a great deal. Therefore, it could be argued that Arsenal simply want rid of the Frenchman, who has not seen eye to eye with Mikel Arteta.
Meanwhile, it seems clear that the Gunners hold high hopes for Anderlecht youngster Lokonga, who is apparently nearing a move to north London.
In other news: 'As far as I'm aware' – Charles Watts reveals 'big' Arsenal transfer update