Football finance expert Kieran Maguire has been discussing Derby County and their plans not to put season tickets on sale for the upcoming campaign.
The club announced in a statement last week that they are still not in the process of handing out season tickets for the upcoming campaign, citing health and safety concerns as fans get set to return to football after months of being away from the ground.
The Rams have already played one of their two planned pre-season games with spectators present, with Derby's last home game in front of a full stadium being their 3-0 win against Blackburn Rovers in March 2020.
Are you concerned about the future of Derby?
Yes, there are some serious issues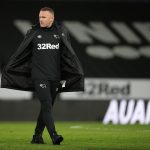 No, we will be fine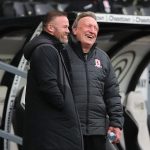 However, speaking on the matter on The Price Of Football podcast, Maguire seemed to think that there were other matters at play, hinting that it could be based on the stability of the club rather than anything to do with health and safety:
"So, the argument that they have put forward is that it is [pandemic] related, they don't know how many tickets they'll be able to sell. They are rolling over season tickets from last season for people who paid them, and they're describing this as a free season ticket, which, I don't quite see a rollover as being that.
"I'm a bit more concerned, and I don't want to enter into too much detail, but suffice to say, that if you bought a season ticket using a credit card, it will be covered by section 75 of the Consumer Credit Act and if something went wrong at the club, then the credit card companies would be duly obliged to give you a refund.
"I don't think this is good news for Derby fans. Yes, they will be able to buy tickets on a match-by-match basis, they did play against Manchester United recently, 8,000 people were allowed in Pride Park, which is great.
"But they had to go effectively pay on the day, or buy tickets a few days in advance. To me, this smacks of the credit card companies not having 100% confidence in what's happening at the club."
TIF Thoughts on Kieran Maguire's comments about Derby County and their season ticket plans…
Of course, it should be pointed out this is just Maguire's view on the matter, although with the vast majority of clubs in the Championship having released their details regarding season tickets, it certainly doesn't come across as the most positive outlook for fans, especially given their concerns when it comes to the club possibly going into administration.
Hopefully, more details do come out about season tickets soon, especially with their first game being less than two weeks away.
Because the closer that things get to the season, the more uncertain things might look. And given how precarious things have been for them recently, more uncertainty is something that Derby can't really afford to have associated with them at this point.
In other news: 'He's back', 'Got a very good feeling about this lad' – Many Derby fans excited as images emerge