Football finance expert Kieran Maguire has been speaking on the latest edition of The Price of Football podcast about Reading's finances.
The Royals came up in a conversation about Championship clubs being under embargo, and Maguire revealed why Reading are limited when it comes to their transfer dealings.
He said: "One of the clubs that appears to be still in the embargo is Reading. Now, this isn't to do with them not submitting their accounts because if you look at Reading's accounts, they're godawful. They're just terrible.
"We all talk quite often about overpaying in terms of wages. Now, if that happens in one year, you say, well, that's not too smart. But if we take Reading's accounts for the last three years, they've generated total revenue of £53m and paid out total wages of £113m. So that's just consistently being bonkers.
"They've had owners who were certainly keen to get promotion, and they invested heavily in the squad, with players on three and four-year deals. Now, that gives you a hangover, that's the problem, and that hangover has lasted for longer than Reading would have liked."
Are you worried for Reading next season?
Yes, we are in trouble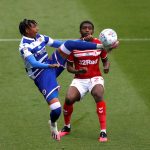 No, we will be fine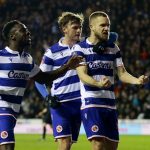 TIF Thoughts on Reading…
The club's finances are in a mess when you see them laid out in front of you, and it makes you wonder how costly it was for the Royals to miss out on the play-offs and potential promotion to the Premier League.
They have already lost Omar Richards, while Michael Olise has been heavily linked with a number of clubs, and the Royals also had to release 19 players.
So, there are some obvious problems here, and with the club under a transfer embargo, it is hard to see how Reading compete for promotion in the league next year.
We hope they find a way to manage, but we see them struggling with their financial situation and transfer embargo.