Football finance expert Kieran Maguire has been speaking on the latest edition of The Price of Football podcast about Rangers' plan to allow fans to buy shares in the Glasgow club.
The Gers announced earlier this week that fans could buy shares in the club, and Maguire thinks that one of the reasons they are doing this is to stop Club 1872 from buying more shares in the club and boost finances.
He said: "Rangers fans will be given the opportunity to buy shares and put in somewhere between £500-£100,000.
"Rangers already have 400 million shares. So you are not going to be getting any control of the club through this particular share offer, but it could raise the thick end of £7m.
"Rangers have had a lot of share issues over the course of the last year or so. The main reason being that they have 60% of their revenue [come] from matchday ticket sales, which is fantastic and [they've got a] really committed fanbase, but in a pandemic, it means that they are hit quite severely.
"There's a complication here in the sense that as well as Rangers now offering shares directly to fans, there was, and indeed, there still is, an intention from a fan group called Club 1872 to buy 25% of the shares.
"A lot of those shares were going to come from the former chairman Dave King. So I don't know whether this is a way of the Rangers board trying to sort of divide and rule between the fanbase."
Do you think this is a good idea?
Yes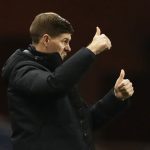 No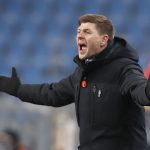 TIF Thoughts on Rangers and Club 1872…
Club 1872 want more fan representation on the board of their club, and buying 25% of the shares would give them power that they don't currently have.
However, this new plan from Rangers could take some of the shares away from them and negatively impact their plan.
However, if you look at it from a purely financial point of view, the money raised by the Gers from this scheme could help the club in the transfer market or perhaps be used for other purposes, so we think it is a good idea as long as it doesn't negatively impact Club 1872.
In other news: Pundit drops promising Rangers board claim as transfer window edges closer