Celtic fans have been reacting to comments made by former forward John Hartson about the situation surrounding Odsonne Edouard.
English Premier League side Leicester City are reportedly 'in advanced talks' to bring the Frenchman down from Celtic Park in a deal that could cost them as little as £18m, according to Sky Sports. The 23-year-old has certainly been a useful asset to Celtic over the years, his record of 83 goals in 168 games, just shy of one in every two, has helped deliver the Bhoys a number of trophies.
But taking to Twitter to discuss the deal, Hartson, who made over 200 appearances for the club in the early 2000s, felt that Celtic weren't really getting their money's worth out of the deal, claiming that "in today's market he is at least £30m… can't help think Celtic being screwed over again."
Celtic have been able to generate some good money over the years, but have never been able to break above £25m for a single player, and it's those figures that seemed to annoy these supporters as they took to social media to agree with the Welshman, with many holding the club responsible for the situation:
"Celtic screwed themself with a disgrace of a board. Lennon told Lawwell last season that Eddie wanted out. Lawwell kept him. The board have a lot to answer for. Too many players down tools. Christie. Ayer. Eddie. Celtic deserves nothing. I'll drive him to airport."
"Screwed over by themselves. The board let him get to final year on his contract and that's where the reduced fee comes from, nothing else. Was 10 in a row worth £10m in merchandise to the board, that's how they would have looked at it."
"Last year of his contract and his form has been variable. If Celtic had put the big boy pants on and sold him last year we could have been asking that sort of fee."
"Agreed, should be looking at Tierney money for him. You've seen how well he's been received down there."
"We're in this situation because years of negligence between the choice of coaching staff and boardroom chasing the cheap option on player recruitment… has Lawwell's salary declined in the last few years??"
"Shouldn't let our biggest assets' contracts run down, that will be Eddie Christie and Ajer sold or they go on free transfers, club's a bit of a shambles tbh"
Have Celtic been late to sell Edouard?
Yes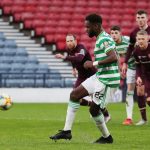 No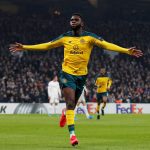 Interestingly, Celtic do own seven of the top ten fees received by Scottish clubs over the years, so it's not as if the club have been doing totally badly out of all of this – just not good enough in the eyes of these fans.
In other news: 'Absolute shambles', 'More incompetence' – Many Celtic fans fume as 'shocking' news emerges