Many Celtic fans have been talking about the club's announcement of Ange Postecoglou that emerged on social media.
The official Celtic Twitter account recently confirmed the club's appointment of Postecoglou and the tweet included a link with more details about the news.
The link provided more details about Postecoglou's achievements in Japan and in Australia, also describing him as a 'modern, progressive coach' who preaches an attacking brand of football.
Will Postecoglou succeed at Celtic?
Yes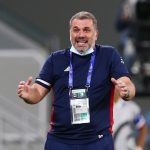 No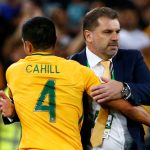 The Australian has described Celtic as a 'giant' in the game, making it clear that he is ready to meet the demands of the club. Postecoglou also said that he'll do everything to get Celtic back to the top.
The club's tweet drew the attention of many Celtic fans, who made their views clear about Postecoglou's appointment.
What did Celtic fans make of Postecoglou's appointment?
"Doesn't make any sense whatsoever. None. Nada. But..he's the new mgr & merits our support (initially at least!) as the amateur & shambolic behaviour of the board is nothing to do with him. I genuinely hope Ange is a resounding success & makes many fans like myself eat our words."
Credit: @ETimsNet
"Disgrace of an appointment. Let's hope he proves everyone wrong"
Credit: @weedoughball
"A reckless gamble. Really the best we could get? Doubt it. Board embarrassing themselves again."
Credit: @RodneyFarmer
"Raging! I wanted to see what the banner was for day 106. Seriously though, no clue who this fella is, you better back him financially as already faces an uphill task."
Credit: @annemarie6377
"This guy is blameless and I hope it works out for him, but I don't think I've ever felt as apathetic towards Celtic as much as this in my life. Over 30 years following the club, we announce a new manager and I genuinely feel like I couldn't care less. I'm sure there are more."
Credit: @TCKCelticFC
"Nervous with this appointment as we haven't got a clue what to expect but as always whoever gets the job has my full support. Time to get the rebuild started Ange and time to prove everyone wrong hail hail."
Credit: @TCCSC93