Wolves and Portuguese players appear to be a match made in heaven, or more so, made by Jorge Mendes and the latest tipped with a move is Francisco Trincao who has been compared to Pedro Neto by La Liga expert, Euan McTear.
Bruno Lage's main task ahead of next season will be to address Wolves' shyness in front of goal as they managed just 36 goals in 38 Premier League games, however, it's not clear if Trincao would make a huge difference.
Who's a better winger?
Neto!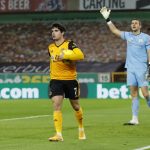 Trincao!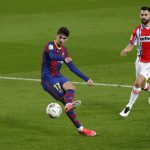 The Portuguese international was signed for big money last summer from Braga, however, Barcelona are now looking to trim their wage bill and generate transfer funds and Trincao has been linked with a move to Molineux and unsurprisingly his agent is Mendes.
If Wolves are to really attack next season head-on and push back up to the European spots they will need Neto on top form so what better way to do that, than to have another winger that is very similar to Neto.
Asked whether Trincao is more similar to Neto or Adama Traore and what he could be like for Wolves, McTear exclusively told This is Futbol:
"I think he's more like Neto but we've not seen too much of him at Barcelona because he got very few chances and when he did come on, it was usually as a sub with Barcelona, either cruising or pretty much already won the game so we never really got to see what he was like.
"He's a young player that likes to cut inside and shoot quickly and he came really highly rated and certainly wasn't cheap either and he's Portuguese, so I guess that suits Wolves."
Wolves appear to have an overload of quality wingers when they are all fit so it would be a slight surprise if that is an area that Lage sees as an apparent weakness at Molineux.
Neto was a standout player for Wolves last season until he picked up a serious and unfortunate injury during the second half of the campaign so their top scorer's presence back in the starting lineup will be very welcomed back next season