Tottenham Hotspur fans have been reacting to claims surrounding the future of Ryan Mason following the club's search for a new manager.
With the club having been turned down multiple times by a number of managers, it would appear as though Spurs really are going back to square one with their plans for who could be in the dugout next season.
According to a report from The Express Mason, who was appointed last season on an interim basis following the departure of Jose Mourinho, has been "put on standby" to take charge of the club in pre-season as they continue their desperate search to find a permanent manager.
Mason did a reasonable job when he was appointed, winning four of his seven games in charge and steering them to the Europa Conference League in a race that was pretty tight when he took over.
But that clearly wasn't enough to convince fans online when the news was relayed to them by @TheSpursExpress, as they were furious at the update, with many of them turning on the board for putting themselves in this position:
"The shambles that we are."
"The shambolic approach to a managerial appointment continues, it really is "the gift that keeps giving". I'm literally surprised that Christian Gross has been mentioned again….."
"Levy is done this is just not good enough nobody wants to work for him
we as Tottenham Hotspur fans have nothing to look forward to it's just sad and embarrassing"
"Omg he's actually gonna stay on as manager"
"This is genuinely disturbing to read at this stage. Relieved Mason of his duties at the end of the season, and now considering giving him back the same job."
"Get these owners out."
Should Ryan Mason get the job long term?
Yes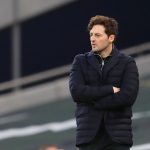 No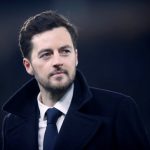 You can kind of understand the fans' fury here, as to have been without a permanent manager for over two months is pretty horrendous. Then to turn to someone like Mason again to help them out just looks completely uninspiring.
In other news: 'Day's been ruined', 'Refuse to believe this' – Many THFC fans fume as 'ridiculous' news emerges