A lot of Tottenham Hotspur fans have flocked to a post from The Spurs Express, which has relayed news from Matt Hayes' YouTube channel where Fabrizio Romano revealed that Ernesto Valverde was a candidate for the Spurs job before Paulo Fonseca.
Spurs have seen moves for managers collapse left, right, and centre, with a potential move for Fonseca collapsing and then a proposed move for Gennaro Gattuso collapsed amid fan protests.
This latest name has drawn the attention of these Tottenham fans, who have had their say.
"Get it done and move on, no better manager than Valverde in the market"
"He was on crazy wages at Barca so he'd have to accept a big wage decrease. Good coach though"
"I'm begginggggg"
Do you think that Valverde would be a good appointment?
Yes, he would do a job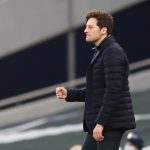 No, we can do better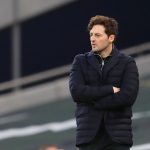 Valverde has managed Barcelona and Athletic Bilbao in recent years, but he has not managed a team since Barca sacked him in January 2020.
However, at this point, it seems as if these Spurs fans will take anyone, and they continued to express their opinion on Valverde.
"Smart from my club, now get it done"
"His demands are holding the club back from appointing him. He (like Conte) would make a huge statement for success if backed"
"He's by far the best manager we could get"
Tottenham start the 2021/22 campaign against Manchester City on 15th August, but they still don't have a manager in place.
It is clear that the whole situation is frustrating these Spurs fans, and we will have to see what the club do about it.
In other news: 'We're in trouble', 'You have to be joking' – Many Spurs fans fume as 'really bad' news emerges