Tottenham Hotspur fans have been reacting to comments by former player Andros Townsend about the state of the club's manager search.
Having been without a permanent manager for two months following the departure of Jose Mourinho, the club have reportedly come close to appointing one on three occasions in the past few weeks, with the likes of Antonio Conte, Paulo Fonseca and Gennaro Gattuso all reportedly on the brink of taking over but not getting over the final hurdle.
The club appointed Ryan Mason to take charge last season on an interim basis, but given the disaster that has befallen the club in appointing a new one, Townsend went on TalkSport and felt that the club should just stick with him and try again once they get their act together.
"I've had enough, just give it to Mason and get on with it. Give it to him for a year, see how he gets on and then reassess next summer."
His views were relayed to fans on Twitter by @TheSpursExpress, where fans didn't seem to take too kindly to his comments, as they accused him of just trying to be friendly with one of his mates rather than doing what was best for the club:
"You must be crazy to want Ryan "plays his mates" Mason as our manager"
"This is the Poundland version of "give it to Giggsy for the season""
"Is he after a game or something??"
"This brudda wants to be assistant coach"
"No not Mason, sorry but definitely not."
Should Ryan Mason get the job long term?
Yes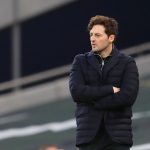 No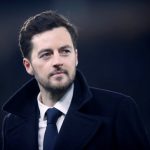 Given how the hunt has gone in the past few weeks, would just sticking with Mason really be all that bad? It would at least put an end to it all for the time being.
In other news: 'They will look for some solution' – Romano drops worrying claim over 31 y/o's Spurs future