Tottenham Hotspur fans have been reacting to claims that Rangers boss Steven Gerrard could be in line to take over the club.
The seemingly never-ending cycle of potential Spurs managers had another name added to the list over the weekend, with Brighton and Hove Albion boss Graham Potter reportedly not interested in taking the job, insisting he would wait for a 'top-four' team to come and get him instead.
And so they move onto the next one, with Italian journalist Rudy Galetti claiming that the former Liverpool player could be the 'surprise' candidate to take over at the Tottenham Hotspur Stadium, while The Telegraph (via the Daily Star) has stated that Gerrard has 'emerged as a potential target'. That said, with the work that he has done in transforming Rangers, and given Tottenham are going through options incredibly quickly, his name was likely going to come up at some stage.
This news was relayed to Tottenham fans via @thespursweb, which described the club as being 'keen' on the ex-England midfielder – and it's fair to say that there were a lot of them who weren't too happy about the club entertaining such an idea:
"The worst statement I've ever read"
"So another manager we are not going to hire. We have gone from the sad to the ridiculous, and now to the ludicrous."
"God no. Tell Arsenal they can have him instead…"
Is Gerrard good enough to manage Tottenham?
Yes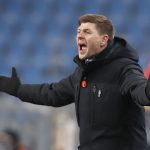 No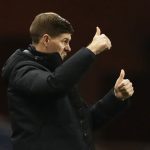 The Tottenham manager search really doesn't seem to have an end in sight, and it does make you start to wonder just how many more names are going to be brought up before this is all said and done.
In other news: 'Meeting scheduled' – Fabrizio Romano drops Bale update after Spurs exit