Tottenham Hotspur fans have been reacting to claims about Gareth Bale and his potential future with the club.
The Welshman is coming off the back of a rather strange season in north London, having started out the campaign as a bit-part player, with some people forced into a debate over his fitness.
All throughout that, though, he still managed to pull out 16 goals and three assists in all competitions for the club, prompting some to argue that he should have played more, and for Spurs chairman Daniel Levy to reportedly hold an interest in bringing him back to the club.
But if he wants to do that, it's not going to be a straightforward matter. Speaking to Standard Sport, Bale's agent Jonathan Barnett confirmed that Spurs do not have any sort of pre-arranged agreement to bring the 31-year-old back, meaning they don't have an advantage should any other clubs show interest.
This news was relayed to fans by @TheSpursExpress where there didn't seem to be too many fans that were too upset at the idea as they clearly didn't want to see him back at the club next season, with one in particular cursing a claim from journalist Alasdair Gold from back in May which claimed that Spurs had the first option to bring the Welshman back for a second year – despite his more recent claims that he looks set to stay in the Spanish capital.
"Love Bale but I wouldn't bring him back next season. Rather a young winger with something to prove"
"Not worth paying 250k/week."
"Oh no…"
"Alasdair gold in the mud"
"More bad news, it's the gift that keeps on giving."
"Can we just stop this Bale stuff now? It's so boring and obvious he won't be with us next season. Let's move on now"
Do you think Spurs will sign Gareth Bale?
No, it won't happen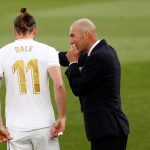 Yes, I think we will do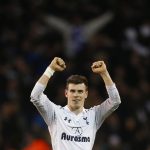 After the number of goals he put up, it is rather surprising that some Spurs fans do not want him back.
In other news: 'The worst statement I've ever read' – Many Spurs fans fume as 'ludicrous' manager news emerges