Many Tottenham fans were left fuming as the details over Antonio Conte's failed negotiations with Spurs were revealed.
Journalist Fabrizio Romano recently reported some information about Conte and Tottenham, claiming that even though the Italian came very close to becoming the Spurs manager, there was a difference of €3 million (£2.5 million) between what Tottenham offered and the manager's wage demands.
The journalist stated that while there is 'great disappointment' at Spurs about the fact that the move didn't happen, there is still belief that an agreement can be reached for a new manager soon.
Should Levy have gone all out for Conte?
Yes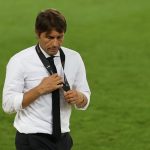 No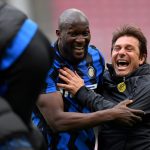 According to Romano, there were reportedly a number of hurdles in the deal as Conte demanded prominent investment and he had wanted to keep Harry Kane at Spurs.
The information about the Italian was relayed on Twitter by The Spurs Express. Many Tottenham fans made their opinions clear about this.
What did Spurs fans make of the news about Conte?
"Solution on Conte or some other? Please don't do this."
Credit: @Lozzykinz
"How soon is soon? Because I'm sick of this."
Credit: @alexthfc2019
"It seems insane to me that they were likely willing to pay much more than that to PSG for Poch, a manager who wishes he had Conte's resume. Pay the man his money and move on."
Credit: @mbranda41
"3 mill is nothing, this is why we despise Levy."
Credit: @HazSpur92
Credit: @Chalkywhite1974
"Too late to save face for Levy and ENIC. I don't care that things with Conte fell through, I care about WHY things with Conte fell through. ENIC refused to back him and he called them out for lack of ambition. Worst thing that could've happened. Being called out for that."
Going by Romano's information, there were multiple disagreements for the two parties to get past before agreeing a deal. But since Spurs really wanted the Italian to join, it is easy to see why it's a big disappointment for the club.
Conte has won the Premier League with Chelsea, as well as numerous Serie A titles with Juventus and Inter. It could have been seen as a great opportunity to bring trophies to Tottenham if backed in the right manner, and considering that Spurs haven't won a trophy since 2008, the Italian's appointment would arguably have been massive for the club.
In other news: 'Please say it isn't so', 'I hate it' – Many Celtic fans fume as transfer update emerges