Transfer insider Dean Jones has discussed the difficulties in Manchester City negotiating a swap deal for Tottenham Hotspur forward Harry Kane this summer.
Manchester City reportedly made their first bid for the England captain over the weekend, although Spurs are set to refuse any and all offers for the 27-year-old this summer. Despite this though, Pep Guardiola's men are not going to give up hope.
The report later goes on to state that "the first bid does not have a swap option but names to be included in any future negotiations are understood to be Raheem Sterling, Aymeric Laporte and Gabriel Jesus among others."
But speaking on the latest edition of Touchline Talk (1:36), Jones discussed how involving players in a potential deal for Kane might not be so straightforward if things were to come to that, ultimately believing that player swapping won't be part of the equation:
"In terms of player swaps, I don't really see that there are many options here in terms of making Tottenham open to a deal, or in terms of getting players the other way.
"A lot of the players I see mentioned are actually earning as much as if not more than Harry Kane already. So I mean, there's that to look at for starters, and then the fact that there's no Champions League football and all the rest of it.
"So a tricky one to do. But personally, from what I've heard, I think this is going to be a straight cash deal if it's going to happen, and it's going to take £150m or at least close to that.
TIF Thoughts on Dean Jones' comments about Harry Kane moving from Tottenham Hotspur to Manchester City
Will Harry Kane leave this summer?
Yes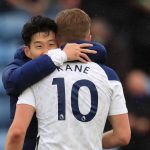 No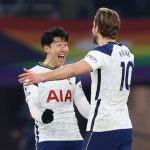 Whilst Tottenham might reportedly be dead against the idea of selling Kane, if they can get some players out of the agreement as well as a big lump sum, then it is arguably more beneficial to them than just a straight sale.
For instance if they could get Gabriel Jesus, who has proven himself to be a very capable forward in England with his goal return, then they wouldn't need to look for Kane's replacement as they will already have him, then use the rest of the money to invest in the rest of the squad.
So whilst the players themselves involved might not be too keen, it really should be up to Spurs to do their utmost to convince them that this would be a good move for them to make, to essentially be part of the new project at Spurs that the sale of Kane could create.
In other news: 'He's a child' – Simon Jordan blasts suggested 'car crash' appointment at Spurs