Peterborough United Director of Football, Barry Fry, cannot see Tottenham Hotspur chairman Daniel Levy relinquishing control to Fabio Paratici after the Italian was officially appointed as the club's Sporting Director.
The club confirmed the appointment of Paratici on Saturday as they look to return to a two-tier management structure.
In theory, that should give the Italian the ability to identify new players and also to secure them for the club.
Is Levy the reason for Spurs' struggles?
Yes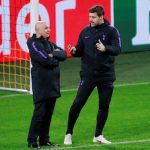 No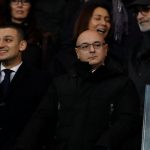 Historically, though, Levy has done that job for Spurs, negotiating for players and placing bids.
Fry works in a similar role to Paratici for Posh but he does not believe that Levy will be willing to relinquish full control to the Italian, instead retaining the ability to have the final say on everything happening at the club.
Speaking exclusively to This Is Futbol, Fry said: "I can't see that happening. I think Daniel Levy will have the final say on everything at Tottenham.
"He's run Tottenham for years and years and years, they've got the best stadium in the world, in my opinion, the training ground is absolutely superb as well, they've just not got it right on the pitch."
Levy has been in his position as Spurs' chairman since 2001, making him the longest-serving person in such a role in the Premier League.