Newcastle United journalist Lee Ryder has been speaking on the latest edition of the Everything is Black & White podcast to discuss the proposed takeover saga. 
According to the Independent, Mike Ashley has received a boost of confidence this week from the Premier League not calling on the American government to keep Saudi Arabia on their piracy watchlist.
Do you think the takeover will go ahead?
Yes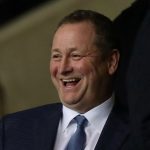 No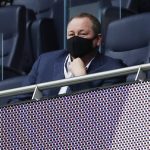 This saga has now been going on for over a year, with a £300m deal reportedly agreed upon back in April 2020.
The Newcastle owner is set to endure an antagonising wait whilst the club awaits the verdict of the arbitration over issues experienced with the Premier League regarding the takeover.
Speaking about the message coming out from Ashley's camp, Ryder had the following to say:
"Well, all the confidence is coming from the Mike Ashley side of it. We've never traditionally got loads of information from that side, but we are getting a bit now.  
"And the message we're getting is Mike Ashley is very confident that this can go through. Now, whether he's seen something that we haven't seen on the court papers before the legal fight begins, we don't know.  
"Whether he's using it as a ploy to build up some pressure on the Premier League, we don't know. 
"We'll just have to wait and see how the whole situation pans out. But realistically, the message it sends to me is that he's desperately pushing and trying every trick in the book to get this takeover done and dusted." 
TIF Thoughts on the proposed takeover…
The summer transfer window has certainly come at an awkward time for Newcastle United.
Reports have stated the arbitration will begin in July, which in itself takes away weeks of the transfer window and then potentially even more whilst the club awaits the verdict.
Either way, it can surely be considered a significant sign of progress that Ashley has publicly shown his positivity around the deal, and based on Ryder's take, perhaps that positivity can now be shared by the fans as well.
We find it difficult to see Ashley putting vasts sums of money into the club to bring some summer signings whilst he awaits the verdict of whether the proposed takeover can go ahead.
With this in mind, we think the only way the Toon Army will see players signed before the verdict is received is by selling players to create some transfer funds.
In other news: 'That's the end of that, then' – Many Newcastle fans react as transfer news emerges