Newcastle United fans have been reacting to the release of the 2021/22 Premier League fixture schedule.
It's arguably one of the most important days of the summer, along with the new kit release day and the start of the transfer window.
And even though it is in effect just the order in which you will play the same 19 teams in the league as everyone else, it is still something that generates a lot of buzz from the supporters as they look ahead to certain days on the calendar and any good or bad runs of games they might encounter.
That was certainly the case for Newcastle United fans as they took to social media as soon as the fixtures dropped at 9am, with one particular part of the season grabbing their attention.
The final few weeks of the season sees them play, at least on paper, a really tough set of fixtures, including Liverpool (h), Manchester City (a) and Arsenal (h) on the spin, and that led to some very despondent fans once they saw it:
"Nightmare run in"
"Hope we've wrapped up survival early on because the last few games are rancid"
"First glance at that fixture list though,
#nufc
are probably going to make sure we're safe by Spring though. Tough
run in"
"All in all, that's not a bad spread of fixtures (apart from the last 4)"
"That run in if we're in trouble again"
"That final run is grim lol"
"We have to be comfortable by the end of March, that's an absolutely brutal run in"
Are you worried about this run of fixtures?
Yes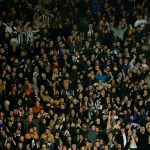 No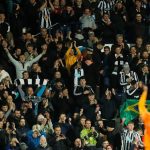 They'll certainly be hard-pressed to put together a run of form like they did last season, so hopefully they aren't fighting for anything important.
In other news: 'A player that Steve Bruce likes a lot' – Journalist drops claim on NUFC interest in PL star