A lot of Newcastle United fans have flocked to a post from Mark Douglas, which shared a Telegraph article from Luke Edwards on Rafael Benitez.
In the article, Edwards explains why the Spaniard can't get a job because he could be considered to be trouble or too much work.
This didn't go down too well with Douglas, who believes Benitez is a "world-class coach".
This post drew the attention of these Toon fans, who slated Edwards' piece.
"Maybe it's because his hatred of Rafa and love of Bruce is palpable. I'd he can't see that Rafa is an elite level coach then he is beyond help."
"I miss Luke being a proper journalist instead of this weird "Bruce is great / Rafa is awful" obsessive."
"

Luke hated Newcastle fans fawning over Rafa whilst calling Steve Bruce hence he writes drivel like that twisting everything too"
Benitez has been out of a job now since January, and with the Tottenham Hotspur, Everton, Wolverhampton Wanderers, and Crystal Palace jobs available, there are plenty of options for the Spaniard.
Do you think Benitez will get another job in England?
Yes, it is only a matter of time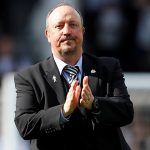 No, he is finished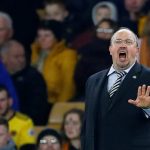 This post continued to draw in Toon fans who had their say.
"Very weird vendetta."
"Maybe if he didn't make such baiting headlines people would actually read it…."
"How does this character know Benitez hasn't been approached? Only this week he was proudly suggesting that Villa have England call ups, in some non sequitur about Bruce being a good manager (?!). Edwards is as baffling as he is contrarian."
Newcastle fans loved Benitez, and it is clear that they still have that affection for him nearly two years after he left the club.
In other news: 'Heaven forbid that' – Journalist shares potentially worrying Jones situation at NUFC