A lot of Newcastle United fans have flocked to a post from Luke Edwards in which he discusses the proposed takeover of the Toon by PCP Capital Partners, PIF and the Reuben brothers.
Reports have recently emerged suggesting that confidence is growing that the takeover will finally happen; however, Edwards remains totally unconvinced.
He claimed that "nothing material has changed" in regards to the takeover, and it is "no closer to being done than it was 11 months ago".
This has drawn the attention of these Toon fans, who are fuming.
"Dear god man. You know absolutely nowt …. Leave it be, don't comment just let it play out. Or pop off for a beer with Ben."
"Yeah just like when u said that Henry Mauriss is gonna buy the club. Give it up Luke. The club will return to its glory days whether u like it or not. I dunno why u r so biased towards this takeover, dunno why u hate Newcastle fans so much? Give it up lad, it is ruining ur career"
"There he is the PIF plane expert, all this talk has got you worried enough to write this rubbish"
Do you agree with Edwards?
Yes, he is right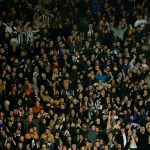 No, he is wrong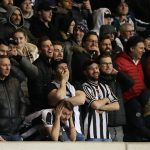 Edwards makes a valid point because the deal was withdrawn in July last year after the consortium refused the Premier League's offer of arbitration. Yet, here we are, waiting for the same thing nearly a year later.
This post continued to draw in these Toon fans who had their say.
"Cheers mate bairns crying now"
"Always so negative."
"Make it stop"
"I don't think anyone claimed anything had changed. Or that anything had moved beyond arbitration. This is all about vibes though. & lately, speaking purely as a lay person I've been feeling more confident that in the end, things will come together. It might not but there we are."
It is clear that many Toon fans don't agree with Edwards, but he makes some clear points on the takeover, which Toon fans should consider.
In other news: 'Lots of interesting developments' – Liam Kennedy drops Newcastle transfer claim