Newcastle United fans have been reacting to the latest claims surrounding the proposed takeover of the club.
We are fast approaching the one-year anniversary since the deal was officially called off between Mike Ashley and the potential new investors from Saudi Arabia, with the latter party supposedly running out of patience to get the deal confirmed.
According to a report from Lee Ryder in The Chronicle, the Premier League are set to deny the idea that they blocked the takeover last year as Ashley continues with his legal proceedings in order to allow the deal to go through, with the Toon owner looking to recoup not only the proposed takeover fee, but also compensation for the way the deal was handled.
The news was relayed to fans via @NCSL1892 on social media, where there seemed to be an element of confidence brewing that this latest update could bring them nearer to the takeover actually being completed this time around, with the original post claiming that 'the time of reckoning gets closer':
"They should be very, very nervous"
"Keith quality mate. The Premier League is completely out of their depth now"
"It's getting nearer."
"Looking forward to July hopefully it'll be exciting"
"It seems to have livened up over this weekend. Let's see what CAT document comes out next."
"For me it's more than about the takeover now. The EPL really think they can do what they want and ride roughshod over everyone that gets in their way. After we have seen them allow the cartel 6 to hand out their own punishment to themselves for the ESL It's rotten to the core"
Is this good news for the takeover?
Yes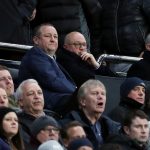 No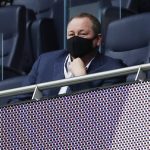 Although, with the takeover arbitration still not set to start until July, there is still some way to go before we are likely to get any closer to finding out whether or not the Ashley era will be coming to an end any time soon.
In other news: 'I'm not shocked', 'Absolutely unreal'- These NUFC fans left buzzing by 'world class' display