A lot of Newcastle United fans have flocked to a post from Kieran Maguire in which he revealed that Mike Ashley has extended the Toon's accounting year to the 31st of July.
Maguire then claimed in another tweet that one benefit to Ashley doing this is that it would allow all of the matches from the 2019/20 season to be included.
He claims that this will improve the look of the profits and/or losses should he be trying to "persuade" someone to buy the club.
This has drawn the attention of these Newcastle fans, who are intrigued.
"Probably hoping it's not his problem by the end of July. Could there be clues in there regarding an #NUFCTakeover I'm waiting for the £110m debt owed to Ashley to be absorbed as shares. Sports Direct online shop deal ending or the mates rates advertising ending."
"Mysterious? Probably hoping the takeover goes through so he doesn't have to pay the accountants"
"Think a lot of clubs did this to align it with the end of the football season. Leaving it until the last day is pure banter though."
Do you think this means anything?
No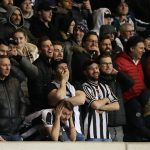 Yes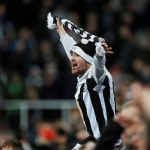 Ashley is trying to sell the club to PCP Capital Partners, PIF and the Reuben brothers, and has been trying to do so since April last year.
They are still interested in buying the club, so why would he need to convince them?
This post continued to draw in interested Toon fans.
"Business as usual for the parasite"
"He does this all the time I thought?"
"Simple…… it helps to pay for his helicopter and jet fuel"
This could mean nothing from Ashley, or it could indicate something to do with a potential takeover, so we will have to see what happens, but either way, many Newcastle fans are interested to know what their owner is up to.
In other news: 'On my knees', 'Premier League is not ready' – Many NUFC fans excited as transfer news emerges