Newcastle United fans have been reacting to some potential kits that have emerged on social media recently.
With not a lot of solid, concrete things to talk about at the club right now, whether that be the takeover process or in the transfer window, Newcastle fans need to find something else to talk about during these summer months.
Luckily though, designer @Maverfootball (via The Chronicle) has come up with a series of shirts that Steve Bruce's men could potentially be wearing next season when they are expected to switch from Puma to Castore as their kit suppliers.
The pictures were posted to social media by The Chronicle for fans to take a look at, and it's fair to say that they did not go down too well, with a portion of the fanbase unable to contain their disgust at the designs:
"No way, narrow stripe is horrible"
"Not sure about the home one"
"No please no these are rank"
"Definite step backwards from last year's kits if these are real"
"Terrible….black is ok…but the home shirt is Criminal!!"
How many players do you think Newcastle need to sign this summer?
0-1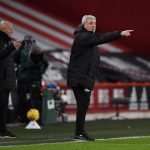 2-3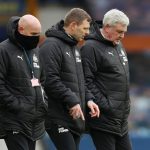 4-5+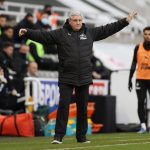 Just as well these are only concept kits – imagine the outcry if the club announced that they were the real thing?
In other news: 'I'm not shocked', 'Absolutely unreal'- These NUFC fans left buzzing by 'world class' display