Ben Jacobs has been speaking to Gallowgate Shots about the piracy issues relating to the proposed takeover of Newcastle United by PCP Capital Partners, PIF and the Reuben brothers.
Piracy was a huge issue for the takeover last year, with concerns over state-sponsored piracy from Saudi Arabia impacting the Premier League.
PIF, the Saudi state's investment firm, argued that they are separate from the Saudi Arabian government and couldn't be connected to piracy.
However, the Premier League wanted more evidence, and instead of providing it, the group withdrew their offer.
Mike Ashley then launched a legal challenge which will finally take place in July, and that will decide if Saudi Arabia and PIF are separate entities, which is important in the context of piracy because if pirate broadcaster, beoutQ, is proven to have links to the Saudi government, then the takeover could be in trouble.
Jacobs said: "The Premier League believe that they have enough evidence to link beoutQ to the Saudi Arabian government. Yes, the WTO may say, 'well, the best link you can make is they didn't do enough to stop it, they turned a blind eye'.
"That's the best-case scenario for Saudi Arabia – it was a rogue channel, they didn't know that much about it. Finally, when they realised, they shut it down, but they should have known about it before. That's the best-case scenario. The worst-case scenario is they founded it and they funded it."
Do you think that piracy will impact the takeover?
Yes, it still has a big role to play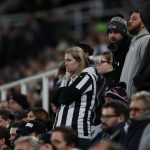 No, it is fine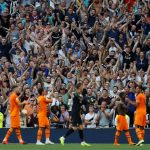 TIF Thoughts on piracy…
BeoutQ stole from the likes of the Premier League, and they were very sophisticated and even had satellites, so if the state were involved, and then the state can't be separated from PIF, it sounds like it would be big trouble for the Toon's proposed takeover.
The arbitration case is what the consortium were offered initially, so we are pretty much where we were before the deal was withdrawn after nearly a year.
It is clear that it is important, and we hope that the verdict goes in Newcastle's favour, but given that PIF are the investment firm for Saudi Arabia, we are not sure that it will because separation might be hard to prove.
In other news: 'PIF sources have told me' – Journalist drops big Newcastle arbitration claim