Journalist Ben Jacobs has been speaking to Gallowgate Shots about Newcastle United's proposed takeover by PCP Capital Partners, PIF and the Reuben brothers, as well as the club's impending arbitration case.
The Toon's first legal challenge against the Premier League was made public in November 2020, but it had been pushed back to July, and it will decide if the Saudi state, in the context of the Premier League's owners' and directors' test, is separate from PIF.
If they win, then the consortium will bid again, and the takeover is back on; however, if they lose, that could be the end of it.
Jacobs said: "If Newcastle United lose arbitration, PIF could still proceed under just state ownership, but they won't.
"PIF sources have told me repeatedly that if they lose arbitration – unless the anti-competition case pulls a rabbit out of a hat – they'll walk away. So why are they walking away? Why are they not being tested just by listing the Saudi Arabian state? It's because there's a private acknowledgement that they don't want all of these issues – piracy, in particular – to be dragged through the mud."
Do you think that PIF will walk away?
Yes, they will at some point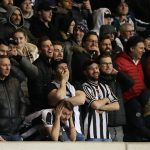 No, they will stick it out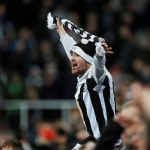 TIF Thoughts on PIF's stance…
It seems like we are approaching the endgame, because if Newcastle lose arbitration, apparently PIF will walk away, according to Jacobs – which would be the end of this particular takeover.
Mike Ashley has another legal case against the Premier League based on anti-competition, but that could take until 2022 to get started. The Premier League are currently finding evidence to get that thrown out.
The problem seems to be that if PIF cannot be separated from the Saudi state, then the Premier League can directly connect them with piracy in Saudi Arabia, which would be a huge problem.
It appears as if, one way or another, the end is approaching, and we hope that arbitration goes in Newcastle's favour so one of the sleeping giants of English football can be awoken.
In other news: 'I'm not feeling very confident', 'Ridiculous' – Lots of NUFC fans react to claim on PIF