Ben Jacobs has been speaking to Gallowgate Shots about the proposed takeover of Newcastle United by PCP Capital Partners, PIF and the Reuben brothers, as well as the supposed influence of some of the Premier League's 'big six' hindering the deal.
After PIF withdrew from talks in July 2020, Amanda Staveley claimed that some of the Toon's Premier League rivals had made the process difficult.
Earlier this year, Mike Ashley accused "dark forces" of stopping the takeover and asked them to step aside.
However, it appears as if no one knows if the bigger Premier League clubs had a say in the takeover process. Jacobs doesn't believe they did, but he does think the key to this is how they responded to beIN's letter about the takeover, in which it urged top-flight clubs to 'fully interrogate' the deal.
He said: "The key thing here is when the 19 clubs – or for the sake of the question, the six big ones – received that letter, what did they do?
"That's the bit of disclosure that we're lacking. I don't think anyone yet knows the answer.
"Nobody knows at the moment, that's become a very closely guarded bit of information, which either means that there's a response that will come out in disclosure, or there are responses that Newcastle United have procured that they'll use in their court cases, or there was no response, in which case, the big six didn't really have any influence.
"I don't genuinely believe that the big six collaboratively or individually tried to derail the Newcastle United takeover."
Do you think that the big six helped stop the takeover?
Yes, you can't rule anything out with them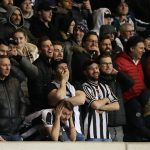 No, they didn't play any part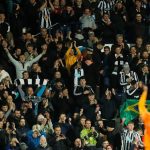 TIF Thoughts on the big and the takeover…
BeIN SPORTS sent their letter to a selection of Premier League clubs – not including Newcastle – asking them to stop the deal happening on the grounds of piracy.
Judging from what Ashley and Staveley said, the big six may well have responded to this letter from beIN and made their feelings on the takeover known.
However, there is no hard evidence of that, and we will have to see if it comes out during the arbitration case or the anti-competition case that the club are set to contest.
We believe that given the way the big six secretly colluded to form a Super League, we wouldn't be surprised to find out they did try to derail the Toon's takeover, but it remains to be seen if that can be proved.
In other news: 'I'm not feeling very confident', 'Ridiculous' – Lots of NUFC fans react to claim on PIF