Ben Jacobs has been speaking to Gallowgate Shots about Newcastle United's proposed takeover by PCP Capital Partners, PIF and the Reuben brothers and its collapse last summer.
The takeover was handed to the Premier League in April last year, but by the end of July, the league had not reached a conclusion, and PIF decided to withdraw their offer to buy the Toon.
They withdrew because the Premier League wanted more evidence to prove that PIF and the Saudi state were separate entities.
However, they are back at the table now, and if the Toon's impending arbitration case is successful, they will bid for Newcastle again.
However, Jacobs believes that PIF withdrawing was a mistake.
He said: "They got tired of the process, but then they got very un-tired of the process very quickly because they're still at the table.
"So that's why I think the withdrawing was a mistake. I think they did get frustrated by the Premier League's position, and I think they walked away, and I think that walk away at the time was a genuine move of frustration.
"Then I think they massively regretted it. I think they saw the fan reaction, I think they saw the warmth towards the takeover and what it could bring to the club and the community. Maybe when they saw that, they thought, 'okay, let's come back to the table if there's a legal route towards fixing this.'"
Do you think that PIF should have walked away?
Yes, they had to do something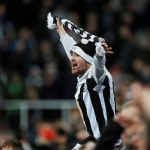 No, they should have stuck it out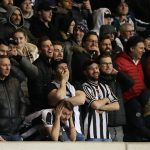 TIF Thoughts on PIF…
Once the deal was withdrawn, Newcastle fans launched a petition to demand answers from the Premier League over why the takeover failed.
There was also a feeling of devastation on Tyneside because of what this takeover could have done for the club.
PIF walking away, though, has triggered these two legal challenges from Mike Ashley, so if they hadn't have walked away, would Ashley have done the same thing?
We will never know, but Jacobs does make a valid point about PIF because if they hadn't regretted their decision to walk away, they would not have returned to try again.
Still, they are there just waiting for the outcome of arbitration, which could be so important for Newcastle United.
In other news: 'PIF sources have told me' – Journalist drops big Newcastle arbitration claim