Steve Bruce would have been delighted to have found out his transfer budget was being increased from £10 million to £50 million, and a striker that would now be in their price range is Wout Weghorst, but Steve Howey claims it was a mistake to not sign the striker last summer.
The Magpies were linked with the Wolfsburg striker last summer and that interest has resurfaced this year after he started the first two games of the Euros for the Netherlands, where he scored one goal against Ukraine.
Yes!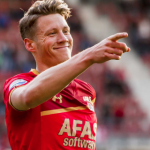 No!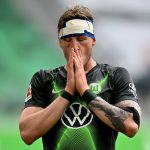 It would certainly be a long shot to try and bring Weghorst to Newcastle as he would be leaving Champions League football for likely a relegation battle, something he's confirmed would not be an option this summer.
After impressing with his hold-up play and the way he took his goal against Ukraine, talk emerged about Newcastle trying to sing Weghorst who they certainly hold an interest in, but Howey wishes they had signed him last summer when his current club didn't have Champions League football to offer, something he spoke exclusively to This is Futbol about:
"It could prove to be a big mistake, but it happens and sometimes it goes the other way when teams pay over the odds for a player because they're going to be the next best thing, but they don't turn out to be as good as what they seem."
Weghorst enjoyed a fruitful season in the Bundesliga as he fired in 20 goals which was a huge reason behind how Wolfsburg qualified for the Champions League and the pull of that competition is much larger than Premier League football on Tyneside.
Bruce will acknowledge the fact that he can't rely on Callum Wilson staying fit for all 38 games next season even though his 12 goals ended up being enough to keep Newcastle in the Premier League as he still missed 12 games due to injuries so, someone like Weghorst could take a huge amount of weight off his shoulders.