Dean Windass believes Newcastle United boss Steve Bruce will want to keep Andy Carroll at the club for next season.
The striker struggled for minutes this season but reports suggest that he could be offered a new one-year deal to remain at St James' Park.
Carroll made just four Premier League starts, though in total he played 18 times for the Magpies in 2020/21.
No, he needs to go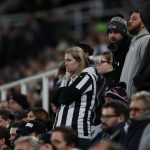 Yes, he is good for squad depth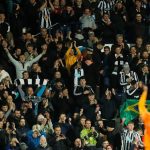 He scored once, against Leicester City in January, and Windass thinks Bruce will be keen to retain him as squad depth for next season.
However, he does think that he would do an excellent job for a Championship club, touting West Bromwich Albion as a possible destination.
Speaking exclusively to This Is Futbol, the former Hull City star said: "I think it depends on what his contract is. I think that Bruce will probably want to keep him there, being a local lad, but you've always had a problem with Andy Carroll and his injuries.
"He'd do a great job in the Championship for somebody, I think someone like a West Brom, he'd be a great signing. Again, can you take the gamble on his fitness? That's the problem. If Steve Bruce wants to keep him, he'll be a bit part player."
Carroll has taken in two spells at Newcastle throughout his career and has made a total of 134 appearances for the club, scoring 34 goals and laying on 26 assists in total.
It remains to be seen if he is given another season in which to add to that tally.