Former Manchester United goalkeeper Ben Foster thinks that it will be very difficult for David De Gea to find a new club this summer if the Red Devils decide to get rid of him.
Ole Gunnar Solskjaer finds himself in a difficult position this summer, with the recent form of Dean Henderson meaning that there are now two genuine, Premier League-quality goalkeepers at his disposal, but sadly, only one of them can keep the number-one spot for the whole season.
There have been recent reports suggesting that De Gea is being offered up to 'Europe's top clubs' this summer as United make the transition to Henderson as their number one.
But speaking in an interview with The United Stand, Foster felt that for a number of reasons, there might not be anyone out there that can take him away from Old Trafford:
"For me, he's been right up there [as one of the best goalkeepers in the division]. But you can see that he has started to change a little bit, for sure. Couple it with the fact that there's not many big teams that need goalkeepers, and look at the wages that the guy's on, it's a massive, massive conundrum.
"I don't know whether somebody is going to be willing to pay £30-40m for him and put him on £300k a week. Name me a team, I don't know if you'll find one."
Should United replace De Gea with Henderson next season?
No, keep De Gea as first-choice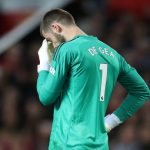 Yes, Henderson should become the first-choice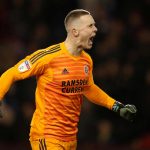 TIF Thoughts on Ben Foster's comments about David De Gea
It certainly does come across, based on Foster's comments, that if De Gea wants to be a first-choice goalkeeper somewhere, it's going to come down to him. Whether that be by trying to oust Henderson as the number one at Old Trafford, or by lowering his wage demands in order to convince a club to buy him, his future is effectively in his own hands.
At the age of 30, he still has a good few years left in him, so it's not as if his career is running out of time. He might be better off taking a pay-cut now, and then hopefully impressing at his new club in order to get his money back on any subsequent deals.
In other news: Journalist reveals big Cristiano Ronaldo news at Manchester United