Manchester United desperately need a centre back, maybe even two, but for now they have to find a suitable partner for Harry Maguire and editor in chief at Forza Italian Football, Conor Clancy, believes that Cristian Romero is the perfect signing.
Romero spent the season out on loan at high scoring, possession-based Atalanta where he has gone from strength to strength with every passing game and even ended up winning the Serie A MVP award for defenders.
Would Romero improve Man United?
Yes!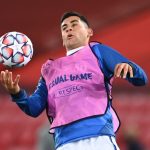 No!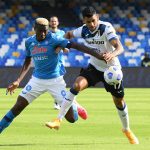 Man United have got Eric Bailly, Axel Tuanzebe and Victor Lindelof at the club but since they have been linked with Romero, it would make sense for them to prioritise that position and really splash the cash.
The Argentine appears to have everything that Man United are looking for in a centre back and someone that would eventually be able to complement Maguire and Clancy exclusively told This Is Futbol what Man United would get if they signed him:
"He has been phenomenal as he won the MVP award for the best defender in Serie A, but he is one of the most deceptively dirty players in the Serie A. However, when he has the ball, his distribution and passing is so, so good.
"Romero can pick out a 50-yard pass onto the foot of a striker perfectly but it's something that goes a little bit unnoticed because his defensive work is so good and he is a top, top defender."
It was once again, another fantastic season for Atalanta who finished third in Serie A which saw them qualify for the Champions League for the second successive season.
Atalanta have now managed to score 188 goals in two seasons after scoring 98 times in 2019/20 and now having netted 90 times last season despite losing Alejandro Gomez to Sevilla in January.