Since signing Harry Maguire for £80million from Leicester City in 2019, Manchester United have been searching for a capable partner to play alongside him.
Man United have tried to partner Maguire with both Eric Bailly and Victor Lindelof in different games, neither of which brought about huge amounts of success, so strong links suggesting they could move for Sevilla's Kounde will come as no surprise.
Who is a better defender?
Kounde!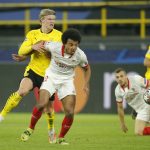 Maguire!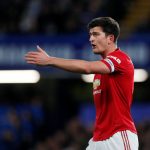 However, what could be a huge blow for the Red Devils is that Sevilla director, Monchi, does not want to undersell Kounde and will therefore only entertain bids over the €55 million that Manchester City offered them last summer. It makes it likely that the 22-year old, who Transfermarkt value at £54m, will remain with the Spanish club.
If Man United see centre back as a critical area to improve, which they should, then Kounde would be one of the best players to put in alongside Maguire as he can cover a lot of ground with his impressive pace, which is according to La Liga expert Euan McTear, who exclusively gave This is Futbol the rundown on the Sevilla star:
"I think that would be the kind of the level that he may be interested in as they've got Champions League football and they're looking for a centre back alongside Maguire.
"I think him and Maguire would work well but they are slightly different players as Kounde can bring the ball out a bit more and he'd certainly work well with Maguire as he's already played with Diego Carlos and he had to cover up a lot of Carlos' mistakes."