ESPN pundit Steve Nicol doesn't think that Jack Grealish would be a good fit for Manchester City, and certainly isn't worth paying a high price for.
The 25-year-old playmaker enjoyed his best season in 2020/21 in terms of production, as he scored seven goals and contributed with twelve assists in all competitions, helping Villa make remarkable progress on their 2019/20 season where they barely survived on the final day of the season.
And it's numbers like that that have made the England international a target for Manchester City this summer, with ESPN reporting that boss Pep Guardiola "regards the Aston Villa midfielder as important a target as Tottenham forward Harry Kane."
Villa have reportedly put a £100m asking price on Grealish with Dean Smith's men "ready to play hardball over any approaches", but speaking on ESPN FC, Nicol didn't feel that signing Grealish would be a good idea for Manchester City, claiming that he might not fit the system at the Etihad:
"Number one, I don't think he's a Man City player. The one thing that I do dislike about the way Jack Grealish plays, now don't get me wrong, I think he's a great player, but I think he could be better, he has far too many touches on the ball.
"And if you think of Man City, you're talking one and two-touch and movement and going at pace. Jack Grealish is three and four touches, it's almost like he's trying to get a foul rather than look for a pass or play somebody in.
"So listen, yes, he's worth £100m to Aston Villa, because without him, they probably wouldn't be in the Premier League right now. So to them he's worth £100m, I wouldn't pay £100m for him."
Is Grealish worth £100 million?
Yes!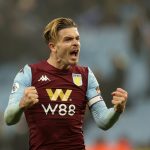 No!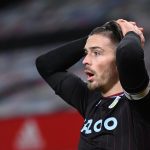 TIF Thoughts on Steve Nicol's comments about Jack Grealish and Manchester City…
It is perhaps a bit naïve of Nicol to say something like this and how he might not fit into the system under Guardiola, because who's to say that you would be getting the same Grealish if he were to move.
We've already seen how Guardiola has helped transform Raheem Sterling, who has seen his numbers skyrocket since the Spaniard took over in 2016, and if he could sprinkle that same sort of magic on Grealish, then there's plenty of potential for him to grow and become even better than he is now.
And if that ends up being the case, then £100m might end up being a fair price for his services.
In other news: 'There are developing things going on' – Journalist drops Haaland claim amid Man City interest